On November 29th/2015, EN Music Studio presented its first winter recital. Almost every student was new to the piano, and was very brave to step up and play their piece for their peers! The program ranged from Disney tunes, to folk tunes, to classical excerpts. I am so proud of each and every one of them. Performing for the first time is not easy, and everyone exceeded my expectations. I am excited to see where these students will go with their music.
Thank you everyone for bringing snacks for refreshments. I have cookies for weeks!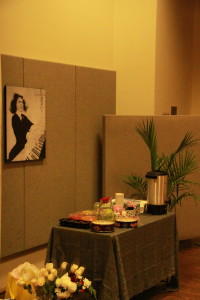 Congratulations Lili for winning the "Best Performer Prize". Lili began playing the piano about 7 months ago, and she has been able to pick up very complex music in such a short time. She won the recital's contest by playing "The Lion Sleep Tonight", from The Lion King.  She won two tickets to see Beethoven's Piano Concerto no.4 at the University of Victoria.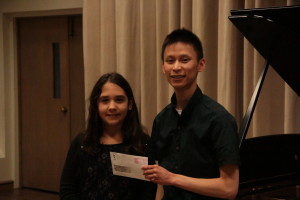 Can't wait for the next recital! JUNE 2016