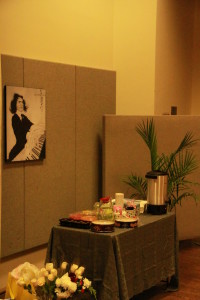 The summer piano recital date for EN Music Studio has been set for June 5th, 2016!  All students will be asked to play at least two pieces at this recital. I know everyone has been working hard at their pieces and I already know that I will be happy with the results this far ahead of the date. Performing at a recital is a great goal to have when taking piano lessons. Not only does it provide an incentive to practice smart, performing in front of people helps students advance musically. When the student is actively aware that there is an audience to communicate to, their musicality will grow to accommodate that. It is also beneficial for them to hear other people play the piano; learning piano is a combination of playing and listening.
Besides the musical benefits, having the practice of performing publicly is great for developing self-confidence for other skills, such as school presentations and job interviews. Performing is sharing a piece of something you have worked on, which is understandably difficult.  To perform is to fulfill our artistic duty to create and reproduce for an audience.
As per last time, the best performer will receive a prize. Last recital's winner, Lili, won two tickets to see the Beethoven's piano concerto no.4 at the University of Victoria.  While there doesn't seem to be any concerts in June, there will again be a prize for the best performer on June 5th. Prize will be announced soon!
---